How Not To Be A Victim Of A Tree Service Scam. Don't fall victim to scammers.
Now that winter is fast approaching, we must protect our trees from the cold temperature and heavy snowfall.
While there are a lot of companies offering their services, scam artists are everywhere waiting to pounce and take advantage of unsuspecting people by offering services they may not do or may not be qualified to do.
Phony tree service providers will do everything to rip property owners off. They will knock on your door and tempt you with their services at a very affordable price.
Often, when it is too good to be true, it should not be trusted. Some may even tempt you with a considerable discount if you pay them upfront.
You do not want to be one of their victims. Tree service scammers will collect your money and leave, never to return and complete the work.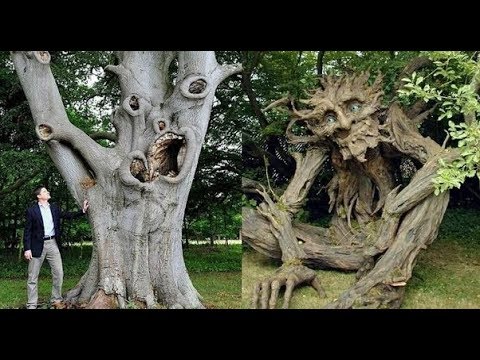 How Not To Be A Victim Of A Tree Service Scam
As a general rule, the Better Business Bureau recommends not paying full cash payments in advance of completing the work.
Also, avoid tree companies that pressure you to make an immediate decision.
Professional tree service providers will supply you with printed materials, written estimates, and certificates to prove their legitimacy.
Protect your tree and money from fraudulent transactions. If you have a damaged or fallen tree, hire a licensed, insured, and reputable tree service provider to do the job.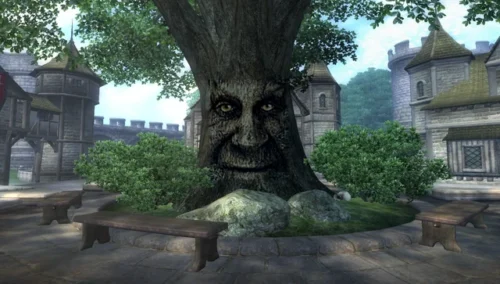 Here are some steps that you can take to protect yourself from shady tree service companies.
Gather information before hiring a tree service company.
Research online – Before asking them to work for you, take some time to find out more about their company and services online and through personal references.
You can look into tree services forums or customer reviews. This will give you a clear picture of their trustworthiness, as well as scrutinize their credentials and qualifications.
You can also check out the Better Business Bureau for any complaints against them.
Check for the company's license – License expires and tree service companies need to renew them each time. Ask for their license before doing business with them.
Watch out for companies that claim to be licensed but are not.
Contact your state's license board immediately to ensure you are hiring a licensed tree removal company.
Protect yourself from a lawsuit by hiring an insured company.
Verify their insurance – When the company claims to be insured, ask for written proof of their policy.
Ideally, the carrier will provide you with the information directly, as some companies produce and pass fraudulent policies to unsuspecting customers.
In addition to insurance, the company should have worker compensation coverage.
This protects you from a potential lawsuit in case of an accident. Check with the insurance provider to ensure that the insurance carried by the company is current.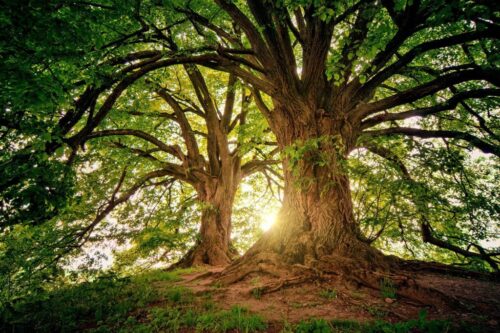 Never trust door-to-door salespeople
Tree service scammers go door-to-door to look for potential customers while reputable and legitimate companies promote their business through various advertising media.
Con artists will charge you expensively for a simple tree service project.
Beware of false pricing – If the price offered sounds too good to be true, considering the complexity of the work needed, then it is probably a scam.
Scammers usually tempt their victims by offering extremely affordable pricing because they do not have the proper license to operate, insurance, and/or experience in the field.
On the other hand, avoid outrageously expensive tree service. If the company charges you expensively, check if they are using specialized equipment to get the job as soon as possible.
If you are not sure about the pricing, get estimates from other tree service providers to determine the average price.
Check for the better business bureau seal – Check if the tree service company is BBB-accredited.
This ensures they have met the standards set by BBB, including the commitment to build trust, transparency, responsiveness to customers, integrity, privacy, and honest advertisement.
Obtain three or four estimates – Compare estimates from three or four tree service companies based on the same specifications.
Check the type of equipment used to perform the job quoted. If you need the tree stump to be removed, make sure it is specified in the quote.
Get everything in writing
The agreement must contain essential details, such as the business' information, project details, dated started and estimated date of completion, and the price.
The contract should be clearly written, including the cleanup process (proper disposal of debris, repair of the area for tree stump removal). Do not pay unless the job is completed.
Their services should comply with industry standards
If the company uses terms, such as "topping a tree," "lion's-tailing, " or "using climbing spikes for tree pruning.
It simply shows you that the company does not comply with the industry standards.
While these techniques help save money by removing more of the tree at once, this can result in injury or even death of your tree.
Be cautious after a disaster
Con artists usually appear on your door offering their services after a natural disaster.
If you have a fallen tree in your backyard after a storm, you might get someone coming to your door offering to remove it.
You may feel like they are the solution to your problems; but be wary.
Scammers usually take advantage of these times by charging exorbitant rates for a simple tree removal service.
Check their license and insurance. Never make any decision without checking the legitimacy of their credentials.
Scammers will trick you into paying them upfront.
Never pay before the work is done – Even if you have decided to hire a tree service company you are comfortable with.
Only pay them upon the completion of the project and you are 100 percent satisfied with their work.
Homeowners often fell victim to scammers after paying upfront and never hear from the company again.
This trick is commonly used by scammers offering to remove a tree stump. They will collect the payment beforehand to "pay for their staff or fuel" and never to return.
A fallen tree can be a hazard to your home and people.
Never trust people who show up on your doorstep recommending themselves as tree service specialists. Be wise and hire a company that is reputable in your local area.
Be alert of the telltale signs used by scammers and report them immediately to the authorities.
If you are looking for a trusted tree service company in Bradford and its surrounding areas, choose Great Northern ReGreenery.
We are a family-owned and operated full-service tree care specialists with a good track record and client base.
Our tree care professionals are dedicated to delivering quality work, tree preservation, and superior service.
Call us at (502) 245-8733 or fill out our information form, and we will book you for a free of charge inspection and assessment of trees.